Welcome
"MAJU", in Singapore's national language of Malay, is the word to mean progress.
Proud of our small island nation, and with this onward-looking mindset, we design and make sleek, eye catching, and yet functional robotic solutions. Our robots have been deployed in offices, on stage and in public spaces. They've entertained and captivated. Check us out to see how our robots can serve your needs.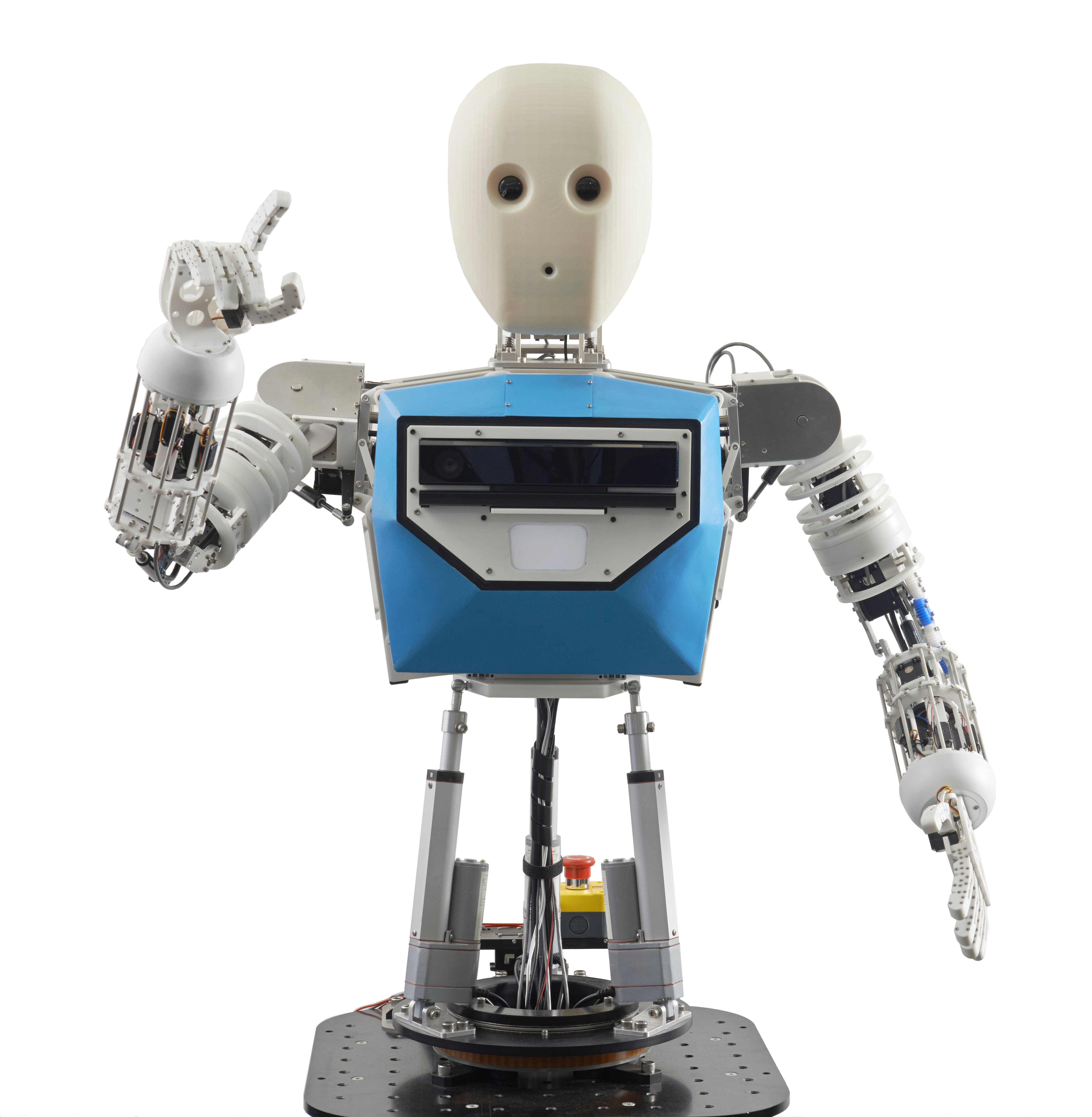 We built the EDGAR robots
The EDGAR series of robots are social robots designed and built entirely by our team, at the Nanyang Technological University (NTU), Singapore. They've brought their wit and charm to numerous activities and events to wow audiences. If you're looking to add some robot flair to your events or if you are looking for cutting edge concierge robots to impress visitors to your business, then EDGAR could be what you are looking for!
Retail and Entertainment Applications
Concierge robot for hotels / malls / retail spaces
Crowd puller at trade shows / events
Museum guide / exhibit
Face recognition / QR code registration
Education Application
Why choose EDGAR?
Don't struggle with robots that use less-common operating systems and tool kits. EDGARs use the Microsoft Windows Operating System. It also has a plugin to work in conjuction with PowerPoint presentations; perfect for displaying your product's information. EDGAR robots can be integrated with your smart building with ease!

EDGAR's design is futuristic, intriguing and yet friendly. Children and adults alike are drawn to have a closer look, and to hear what EDGAR has to say!

EDGAR robots are powered only with electrical power and can easily be wheeled from place to place.

EDGAR can be customized to proudly display your company logo or colour scheme. Other modifications also possible.
Get a Personalized Demo Today!
Discuss your needs with us and see how our robotic solutions can transform your business communication and collaboration.
EXTREME DISINFECTION ROBOT (XDBot)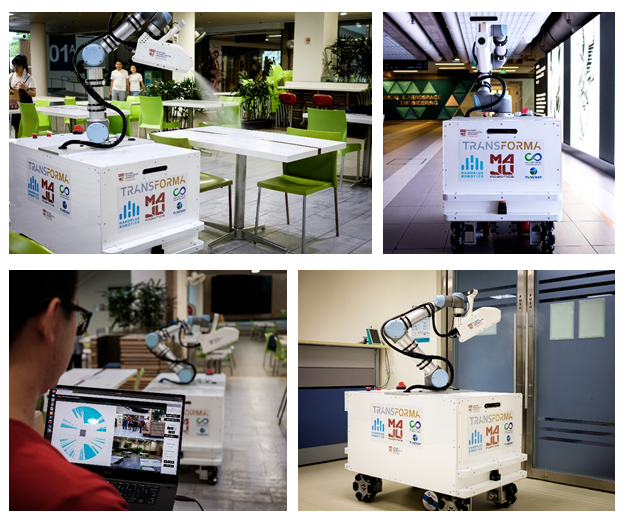 The XDBOT is our response amid the COVID-19 crisis, to the urgent global demand for automated disinfection services.
XDBOT is capable of locomotion within a public space to deliver targeted cleansing of surfaces via a fine spray of disinfectant. The disinfectant is charged so that it is drawn electrostatically to surfaces. The atomized spray can even wrap around objects to land on surfaces which are hidden from the robot.
To separate the operator from possibly contaminated surfaces, XDBOT is operated remotely via a control interface.
Designed and put together in under 2 months, XDBOT is a joint development between 5 companies: Transforma Robotics, Handplus Robotics, MAJU Robotics, Asia Centre of Technologies, and Tungray Singapore. The development of XDBOT is also supported by the Nanyang Technological University, Singapore.
Watch a video of XDBOT in action here
Contact Us
You may visit us at our office, give us a call or write us an email to keep in touch.
You can also use the following form to drop us a quick message, and we will get back to you as soon as possible!
Address
NTU Innovation Centre,
71 Nanyang Drive,
Singapore 638075